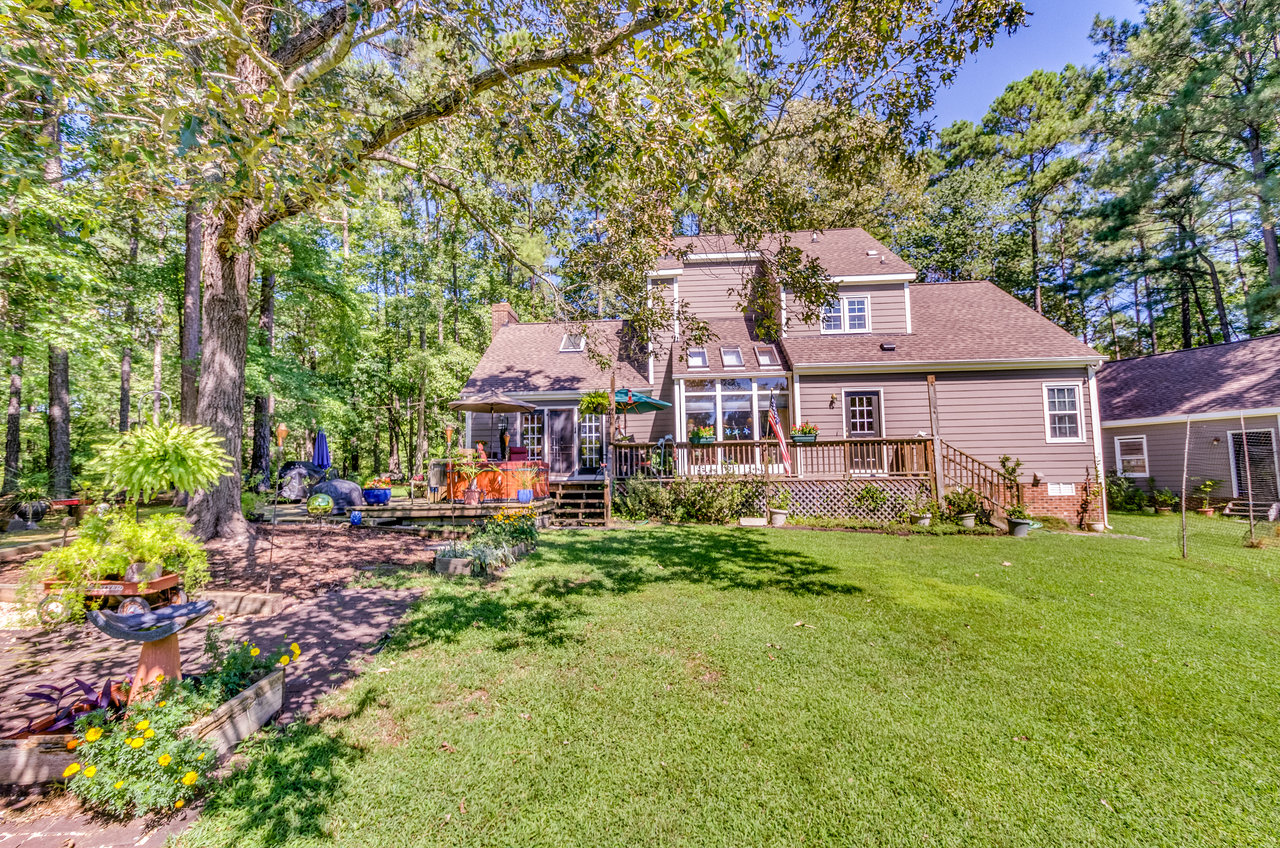 Live the life at 3300 Pleasant Plains on over 5 beautiful acres in this Passive Solar Contemporary Farmhouse in Apex! The entrance greets you with a decorative wrought iron fence and opens to the long gravel driveway highlighted by dozens of azaleas. Travel from the wooded forest on the right, dubbed 'Pooh Forest', past the medium size wood barn on the left to the split in the road leading to the home entrance on the left and the glorious backyard on the right. Parking is welcome at either areas. This is the best of modern farmhouse aesthetic plus offers historic tobacco barns each with large covered side areas, detached 2 car garage with walk up storage space AND wood shed = this is a great place to call home!
The main house features a soaring 2 story great room and 2 bedrooms on the main level. In addition to the fabulous furnace and cozy gas log fireplace, the master suite on the second floor benefits from winter passive solar heating via the main level sky lights and clerestory windows.
When you want to create your own 'she shed', this is it. When you want the farm to table ambiance in your own back yard, this is it. When you want a place to play outdoors plus your very own barn, this is it. Imagine this as your Pinterest/Chip & Joanna Gaines/Houzz/Swedish Country Home Apex getaway, it's that fabulous!
For more information please call Town & Country Realty 919-303-9800 or check out www.3300Pleasant.com