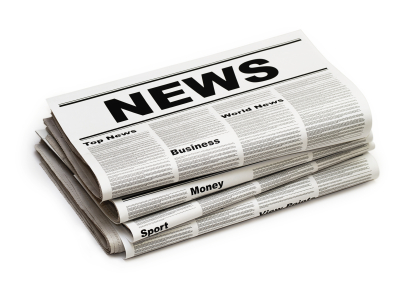 If you have some extra newspapers lying around and don't know what to do with them, we're here to help!
As the weather begins to get nice enough to where you don't need to be SO bundled up, a newspaper is a great firestarter for your outdoor firepit. For really good-smelling results, roll some cinnamon sticks and orange peels up in the newspaper!
When wiping down your windows or mirrors, have you noticed that paper towels often leave streaks? Instead, use newspaper with your regular cleaner for a streak-free shine.
Keep your boots upright by rolling up a newspaper and placing them in your shoes. Now they won't be some floppy mess by the door or take up any extra room in your closet.
Personally, I hate it when I go to take the trash out and some random liquid starts dropping out of the bottom into the can. To help the mess and make for an easier cleanup, add layers of newspaper to the bottom of your trash can to help absorb any moisture!