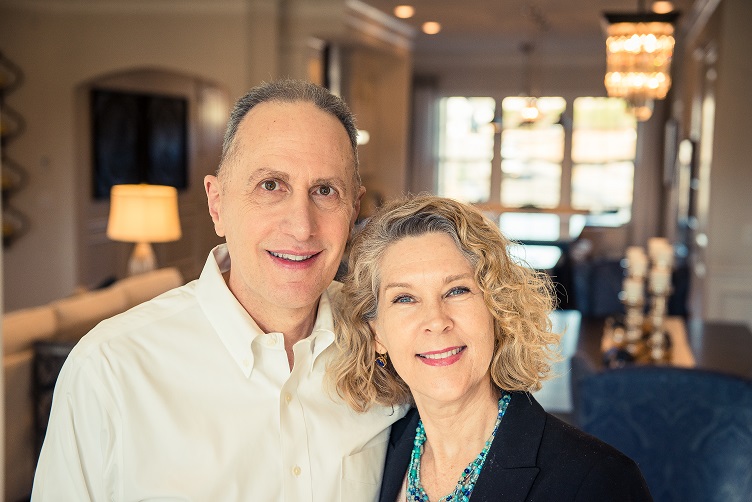 TOWN & COUNTRY REALTY, INC.
Ranked top 5% (of 4,980) Cary's Seller Agents!
Our listings sell 19% faster than most homes in Cary, Morrisville, and Apex! .
Our Buyers overwhelmingly review our service as "Excellent!"
$500 of free home staging services provided to our sellers.
When you are buying or selling property in today's real estate market, it's important to have confidence in your real estate professional. Our commitment as your local REALTOR is to provide you with the specialized real estate service you deserve.
There is no substitute for experience...simply no substitute!
When an agent is a trusted advisor to over 1,800 families and faithful in the little things, you can probably trust them for the big ones too. It should be important to you who calls back quickly, and who shows up on time. Think about it. 79% of our business is generated from referrals and past clients. We have proven systems to ensure that we protect our clients.
When you are an informed buyer or seller, you'll make the best decisions for the most important purchase or sale in your lifetime. That's why our goal is to keep you informed on trends in the marketplace using the latest statistics in your local area. With property values continuing to rise, real estate is a sound investment for now and for the future.
As a local area expert with knowledge of the communities, our objective is to work diligently to assist you in meeting your real estate goals.
You'll get the experience of a CERTIFIED RESIDENTIAL SPECIALIST (CRS), CERTIFIED LUXURY HOME MARKETING SPECIALIST (CLHMS), NATIONAL ASSOCIATION OF EXPERT ADVISORS (NAEA) & ACCREDITED BUYER REPRESENTATIVE (ABR)
Fewer than 5% of all Real Estate Licensees have earned the industry's most advanced "degree." CRS is like the Ph.D. of Real Estate. The CRS degree assures experience and knowledge. Remember, it's "buyer beware" in real estate so get representation for YOUR BEST INTEREST. The ABR degree comes from extensive buyer training. Mike's MBA in Purchasing has prepared Mike to Negotiate hundreds of home purchases. It doesn't cost you more to use an ABR, but it may save you lots! Our law allows for you, the home buyer to have an agent. Don't just call any agent to show you their listing. Interview and hire the best professional agent to work for you.
Top Producer Council Raleigh Regional Association of Realtors
Only 50 Realtors are in the Top Producer Council because they have earned the right to share ideas at formal meetings with other experienced and trusted Realtors in Raleigh. Having a great reputation among the other Top Producing Brokers helps Mike's clients with smooth transactions with the movers and shakers in town.
If you are considering buying or selling a home or would just like to have additional information about real estate in your area, please don't hesitate to call or e-mail us.
Is Your Home Being Marketed to Millions of Buyers?
If it's listed with Town & Country Realty, the answer is yes! In addition to seeing your home listing on TCRNC.com and our family of Town & Country Websites, Town & Country Realty takes care of sharing the details of your home with other online search engines such as Realtor.com, Google, Yahoo and AOL that receive millions of views by home buyers. This is called inventory marketing. You will also find your home listed on sites that specifically focus on attracting real estate buyers. These partnerships create national and international visibility for your home!
Thinking about buying in the next six months?
Our "LOVE IT OR LEAVE IT GUARANTEE" is just one benefit of the "SMART BUYER PROGRAM." If you are not 100% happy with the home you purchase through us in the first 6 months, I will sell it for you with no charge for our listing service. It's that simple. * Other fees and costs may occur and there are standard fees and costs associated with any home sale. Offer valid when our buyer purchases another home through Town & Country Realty, Inc. at the time of selling. Offer does not apply to investment homes.
Now is a great time to consider purchasing an INVESTMENT PROPERTY too!
Thank you for visiting our website - please consider it as your online source for local real estate information, and return often for the latest property listing updates. Just remember, Mike Montpetit, Brings Home Results!

Working with Real Estate Agents

Relocation Partners: