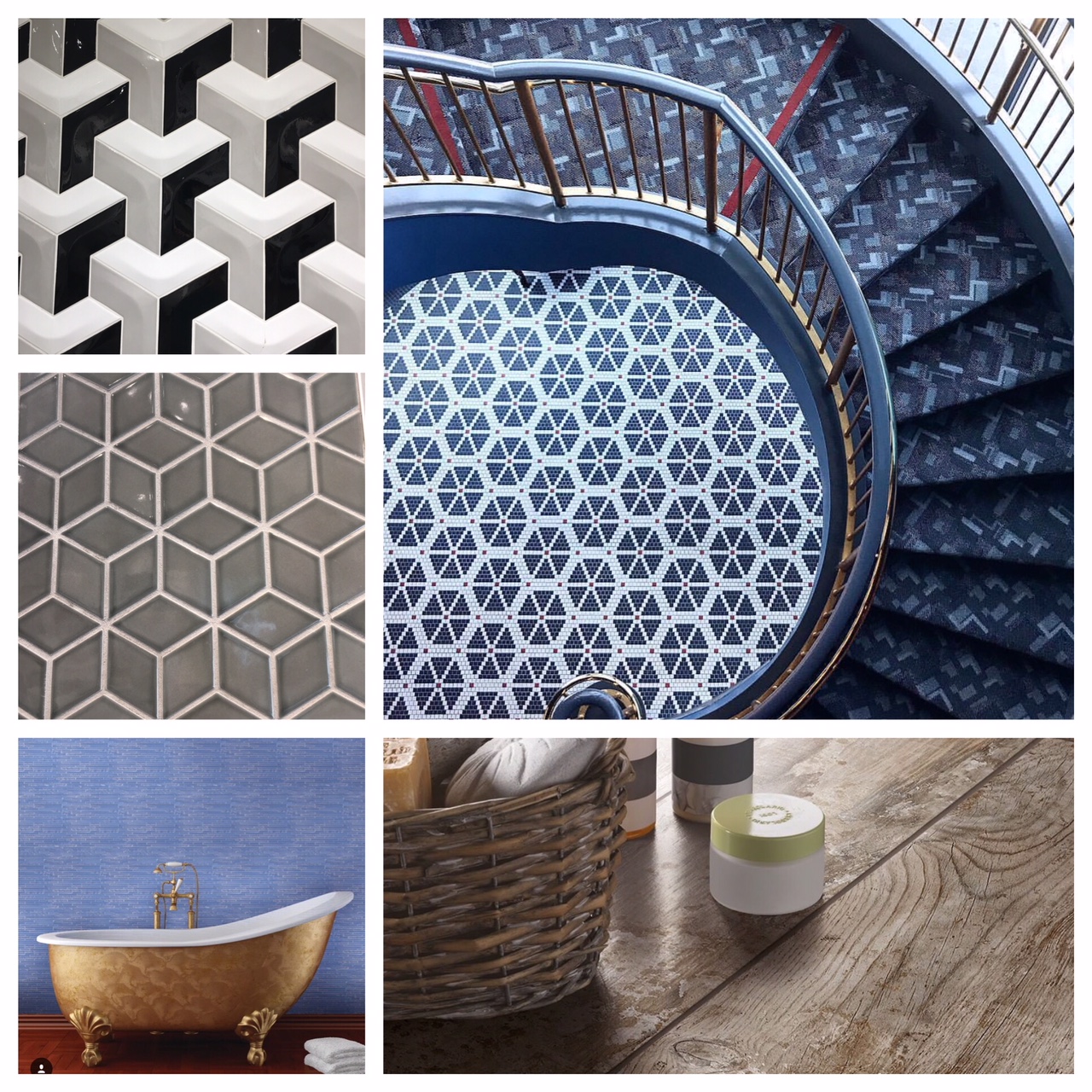 Because of its durability and low maintenance, tile floors have always been popular. Now, however, with digital photography tiles can look like anything from real wood to brick walls! Our friends at Daltile in Morrisville inform us that in the Triangle area faux wood, geometric, large size subway, and glass tiles are very popular. Sue Montpetit concurs and notes that some high- end model homes in the area are also using thin tile slabs as an accent wall.
Faux Wood Tile: Why So Popular?
Consumers are jumping at the opportunity of having a flooring product that looks like wood without the maintenance issues of wood. Tile doesn't warp or scratch like wood. Homeowners can get the cozy look of wood in bathrooms without the fear of moisture damaging the floor. Faux wood tiles allow homeowners to create a floor using a variety of colors, patterns, and grains without the need for buying different wood types. Tile is usually a cheaper alternative to real wood floors. You also don't have to pay more for a mahogany look vs an oak floor.
Why Are Some Faux Wood Tiles So Expensive?
Just like a picture, a tile may use a high resolution or a low-resolution printing process. The better tiles use high definition inkjet technology. A tile with 24 "faces" means that the same pattern will be repeated only every 24 pieces of tile. Some tile patterns may have a 100+ faces! If you have a pattern that repeats every 24 pieces and your installer puts two repeats of the same tile pieces next to each other, you may notice it. Another variable to keep in mind is shade. Tiles receive a V0-V4 shade variation category. V0 means that the pieces have a very slight shade variation. A tile with a V4 shade category means that the pieces vary substantially from one to another. To make sure that you are not surprised by the look of your floor, a mock-up board using different tile pieces is the best practice. Always look at several pieces of tile to make sure you will not regret your tile color decision. The length of tiles is another element to consider. Faux wood tiles used to be fairly limited in length and width. Now, tiles may be 72" in length or longer. Some expensive tiles may have varying lengths in a single box.
Porcelain vs. Ceramic Tile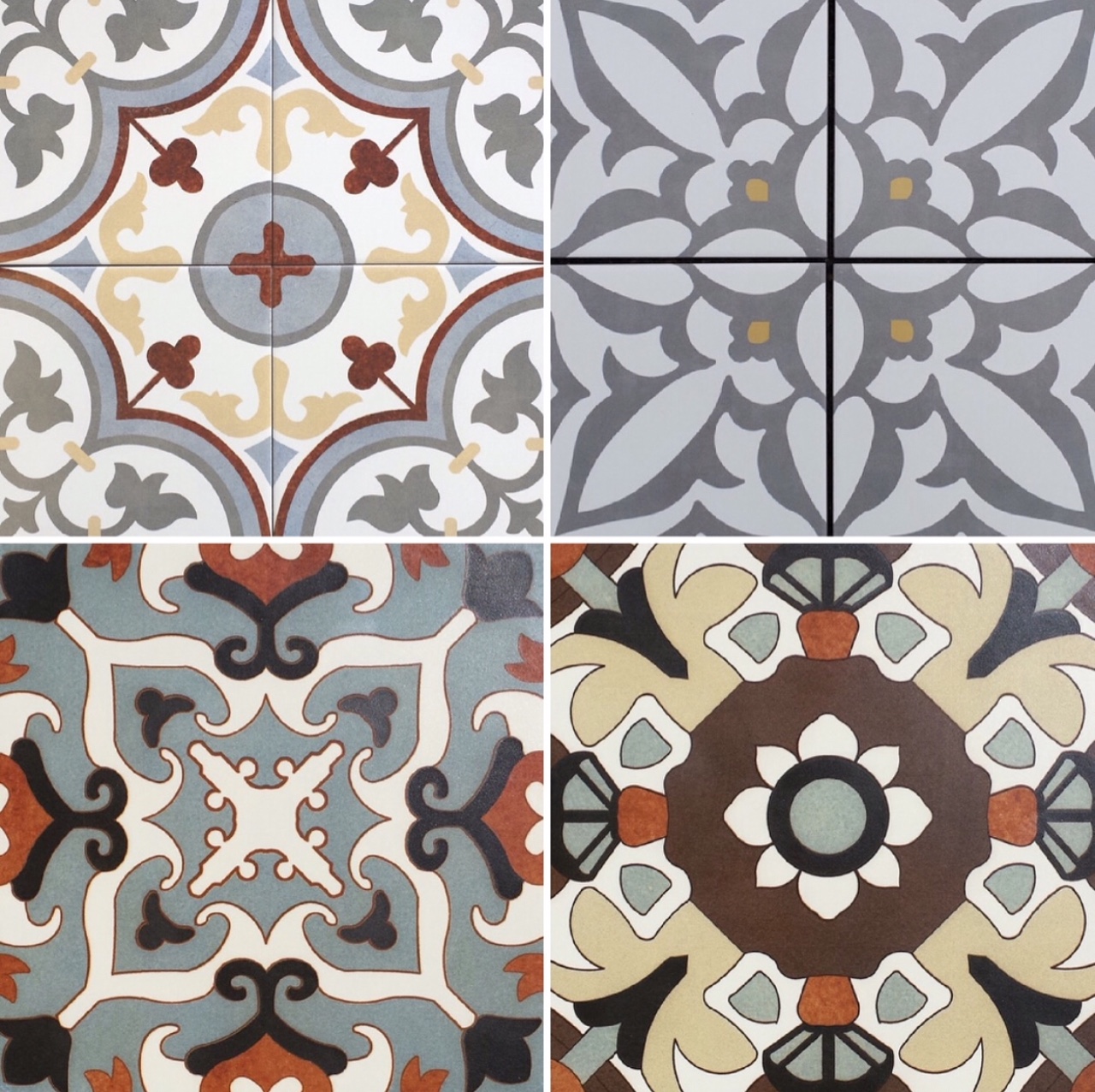 In general, porcelain tile is more expensive than ceramic tile. Porcelain is non-porous so stains tend not to seep into the pattern. Porcelain is also more water resistant than ceramic, making it ideal for bathrooms and even steam rooms. If you drop an object on porcelain and chip it, the color and even the pattern may run consistently through the tile so that the chip is less noticeable. Ceramic is also a tough material, and depending upon how you will use it, may be just fine for your bathroom, and easier on your budget. If you drop an object on a ceramic tile and crack it, however, you will see a different color underneath the glaze. Whether porcelain or ceramic, make sure that you select the right tile for the right location. Walls tiles are not tough enough for foot traffic and may be very slippery. A PEI (Porcelain Enamel Institute) rating of 3 is good for most residential foot traffic.
What are the Downfalls of Tile?
As discussed earlier, tile can break, so make sure you order 10-20% extra tiles just in case. If you run out of tiles and order more at a later date, the colors might not match perfectly. Installation of tile can be tricky. The sub floor must be correctly prepped or else your tile may crack or buckle. Finally, tile is harder on your feet compared to wood and some types of tile may be slippery.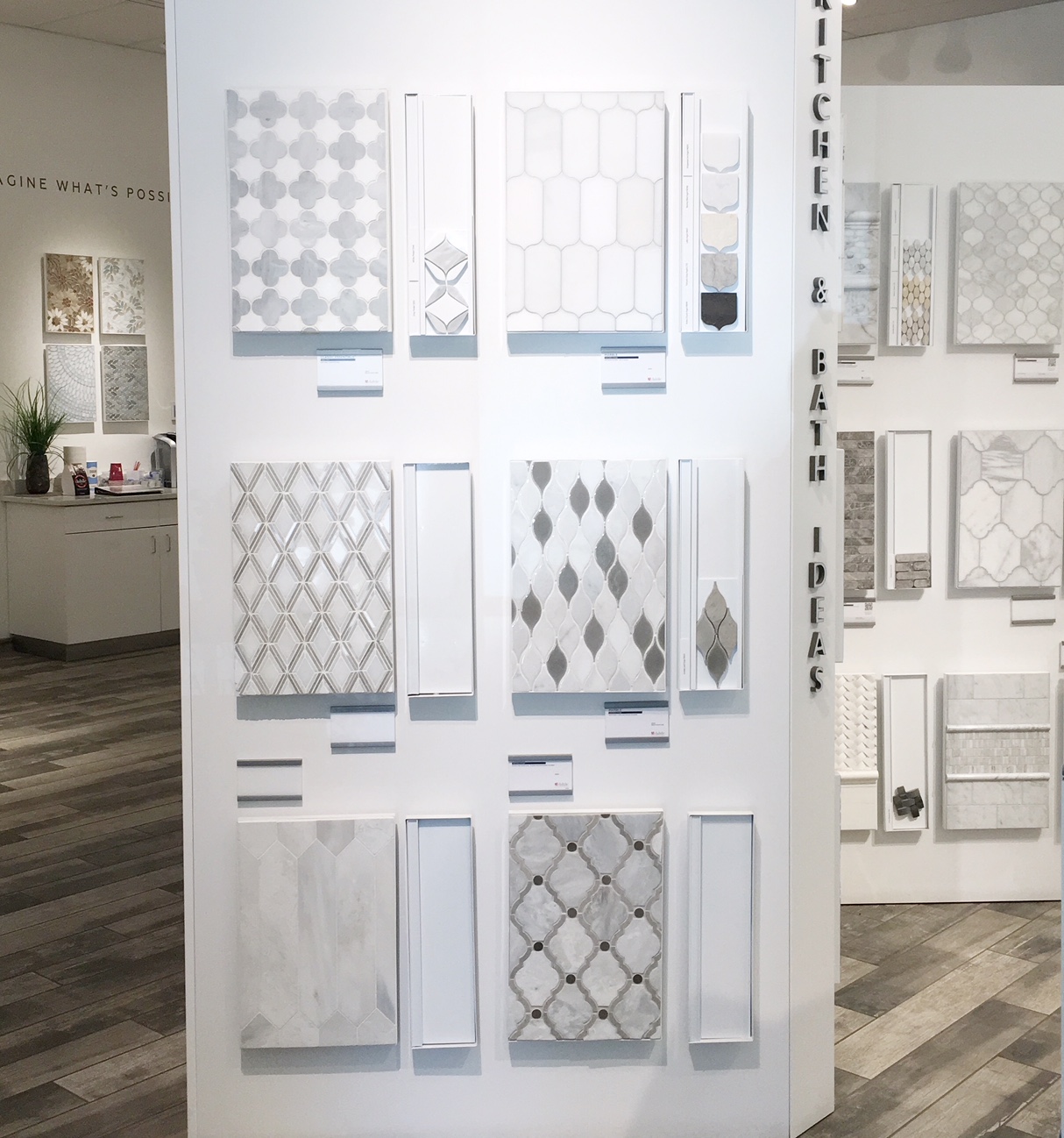 Need an Installer/Have Additional Questions?
Laying tile can be tricky. You may want to hire a professional tiler unless you are a confident DIYer. Check out Mike's List of Trusted Contractors for the name of a reputable tiler. If you are uncertain which tile you should use for resale purposes or have additional questions, call Mike and his team for advice!
*Thank you, Daltile for letting us use some of your pictures and letting us take some in your showroom!